Alan and Unwin - I Was Only Nineteen

| | |
| --- | --- |
| Type of post: | Profile news item |
| Sub-type: | No sub-type |
| Posted By: | John Verhelst |
| Status: | Current |
| Date Posted: | Thu, 12 Jan 2023 |
From the AE Website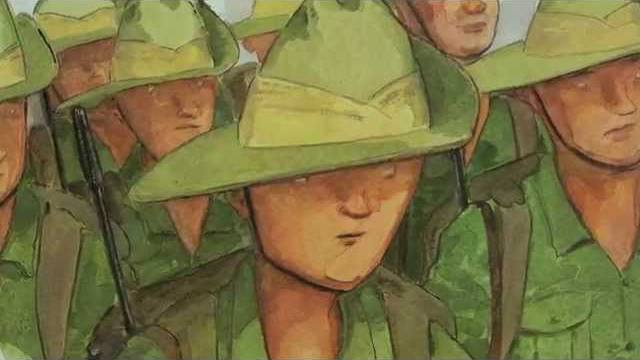 A powerful and moving picture book about the Vietnam War based on the unforgettable song.
John Schumann's unforgettable lyrics about the Vietnam War are etched in our memories and into our history books. Now they've been warmly brought to life by one of Australia's best-loved illustrators.
Best known for his leadership of legendary Australian folk-rock band Redgum, JOHN SCHUMANN's Vietnam War anthem, 'I was only 19' changed the way our nation thinks about how we treat our war veterans. Described by rock historian Glenn A Baker as 'one of the finest songwriters this country has produced', John has received almost every award the Australian music industry has to offer. His songs have been paid the ultimate compliment by becoming the property of the people and country they were written about. His lyrics are read in schools and universities across Australia.
CRAIG SMITH is one of Australia's most prolific children's book illustrators. He has collaborated with many of Australia's best-loved authors, such as Paul Jennings and Doug MacLeod, and illustrated books for Allen & Unwin including The Big Ball of String, The Boy Who Built the Boat, Heather Fell in the Water and Where Are You, Banana?