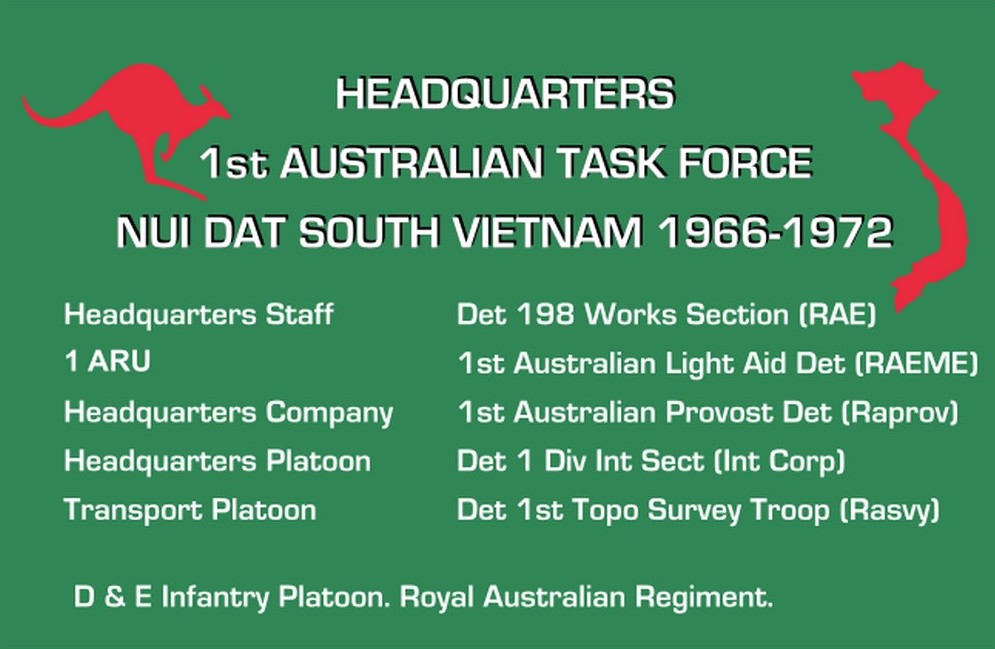 Headquarters 1st Australian Task Force Nui Dat Records:
REF: AWM103
In 1966 the Australian government announced a significant increase in its military contribution to the war in Vietnam with the establishment of a Task Force. The Task Force which included two infantry battalions, an artillery regiment, an armoured squadron, a cavalry squadron and other supporting arms and services replaced the 1st Battalion, Royal Australian Regiment (1RAR), which had been sent to Vietnam in June 1965.
The force which began arriving in April 1966 was known as 1 Australian Task Force (1ATF). It was based at Nui Dat in Phuoc Tuy Province, east of Saigon. A support group, the 1st Australian Logistical Support Group (1ALSG) was also established at the port of Vung Tau.
This website is directed mainly to the functionalities of Headquarter Company and Defence & Employment Platoon (D&E).