ANZAC Day - 2015

| | |
| --- | --- |
| Type of post: | Profile news item |
| Sub-type: | No sub-type |
| Posted By: | John Verhelst |
| Status: | Current |
| Date Posted: | Fri, 13 Jan 2023 |
ANZAC DAY MARCH, Sydney, 2015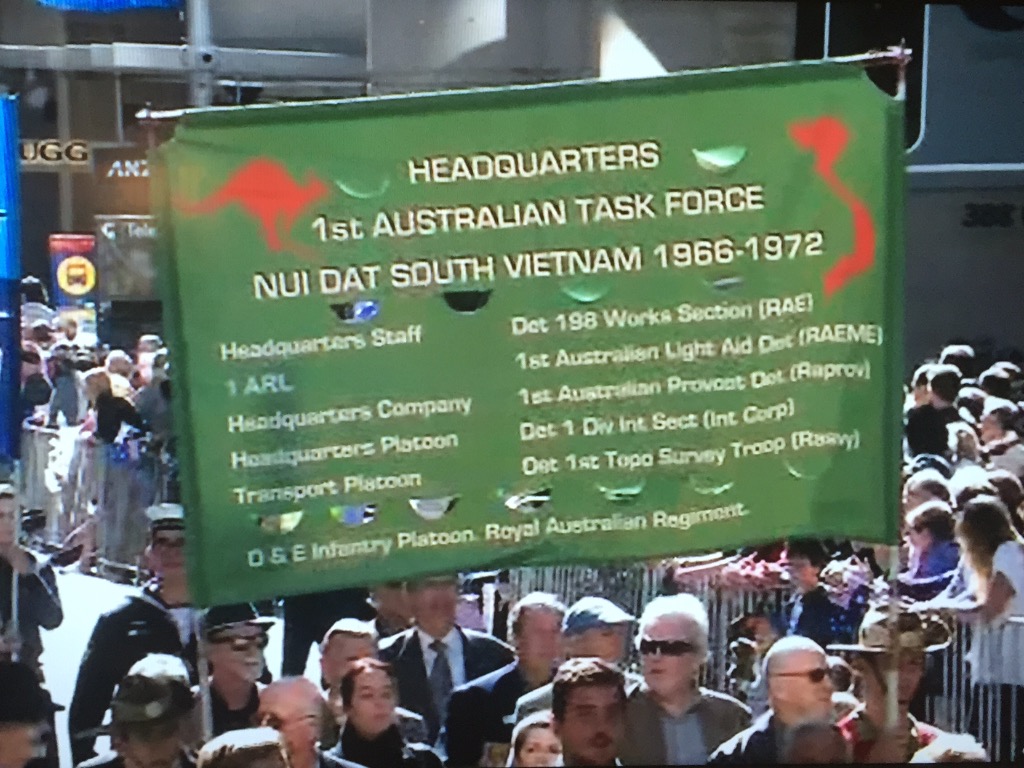 A beautiful sunny morning after the last few years inclement weather.
About 30 Vietnam Vets surfaced for the event which is pleasing seeing that many participate in their local events of the day. Good to see Doug Lawrence who, this time last year, was in hospital and has had a few operations since. Also the daughter and grandson of Vietnam Veteran, Andrew Ormston, marched with us. Postie was there again in spirit. Thanks Di, for your annual message, it is appreciated.
250,000 spectators watched the Sydney parade and a few tears on the Vets faces.
All in all, a very memorable day and see everyone again next 25 April.
John Verhelst,
President - HQ1ATF Association
---
ANZAC DAY MARCH, Melbourne, 2015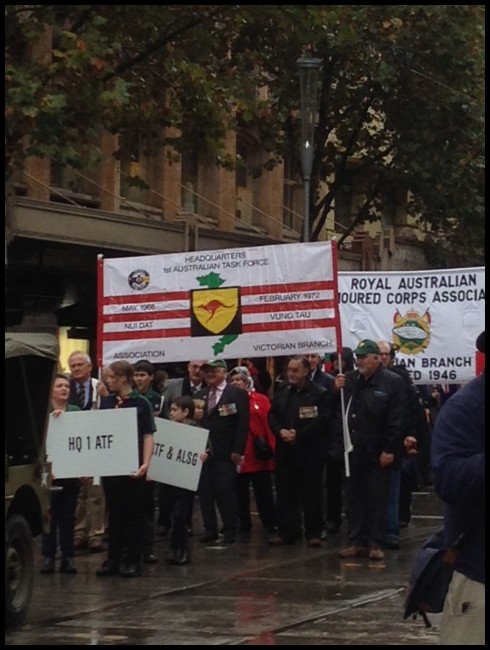 Unfortunately, unlike Sydney, the weather for the Melbourne March this year was bleak & raining! However this did not deter about 10 hardy souls from representing HQ 1 ATF in the March— we were pleased to welcome Nev "Woody" Woodberry who was over from WA to the ranks & also a Sydneysider who had served as an Intelligence officer with HQ who was visiting and recognised our banner!
Given it was a centenary even the weather did not deter a larger than usual crowd of spectators which added to the atmosphere and it was a nice touch to have several young grandchildren break spectator ranks towards the end (undoubtedly a technical security breach!) and join us for the march past the official party with Grandpa!
By the time we had adjourned afterwards with families etc for refreshments, of course, the weather had improved! Anyhow we resolved to do it all again next year.
Ian Palfery
HQ 1 ATF Assoc
. Vic Rep